Armin Price
Manager, Business Development at I-CAR
Are Your Key Performance Indicators of your business exceeding Industry Standards

KPI's that are above Industry Standards are key to making your businesses more attractive to insurance companies and OE manufacturers for their network participation. The presentation will provide the following information:

Collision Industry trends update.
Identification of the Key Performance Indicators that are attractive to Insurance Companies and OE
Manufacturers to participate in their Networks.
The impact to your KPI's that an I-CAR trained workforce means to your businesses.
Is your business ready for tomorrow!

Jake Rodenroth
Director of Industry Relations at asTech®
Recalibration Demostration

Learn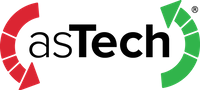 Jeff Thomas
Business Development Manager at PPG
If It Ain't Broke, Break It!!!

Coalition Team building (Change drivers)
Sustaining the changes (how-to)
Applicable changes and Islands of success (Small changes that move towards the goals)