Jason Bartanen
Director of Industry Technical Relations for I-CAR
COLLISION REPAIR TECHNOLOGY FOR 2019 AND BEYOND

Vehicle technology trends that will have an impact on collision repairs; materials, advanced driver assistance systems, etc. Preparing your business for collision repairs in 2019 and beyond; tools, equipment, and processes Leveraging I-CAR's Repairability Technical Support website (rts.i-car.com) in pursuit of complete, safe, quality repairs.

Aaron Schulenburg
TODAY'S INDEPENDENT COLLISION SHOP TRENDS

Aaron Schulenburg, Executive Director of the Society of Collision Repair Specialists, will share information gleaned from a national level vantage point, on issues, trends and activity that has direct relativity to challenges and concerns faced by based collision repairers. From trending topics ripped from the headlines of Repairer Driven News, victories in addressing estimating data inaccuracies and omissions through the Database Enhancement Gateway, and market-leading work being done by SCRS and our partners in executing programs designed to boost small businesses and amplify what our industry has to offer. This is a presentation you won't want to pass on!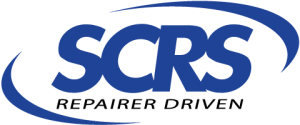 Jake Rodenroth
Director of Industry Relations at asTech®
NEW AND EMERGING VEHICLE TECHNOLOGY: ADAS AND BEYOND

Learn where we are today with pre and post scanning,  and position statements. Gain an understanding of the ADAS requirement and what to look for to ensure the procedure has been followed. The future and how it relates to telematics and the virtual referral. Get in front of the next wave of Electrification, and see a LIVE remote vehicle connection from the stage.